The Premier Event Bringing Chinese + Global Medical Affairs Leaders Together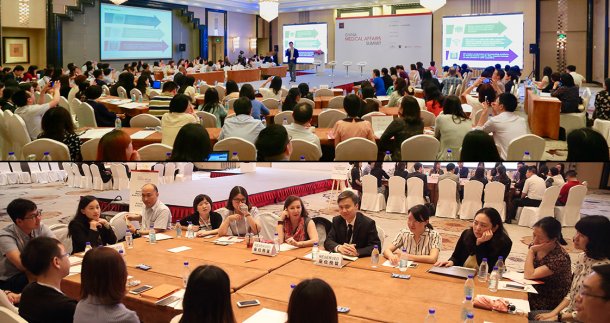 Discuss Where the Future of Medical Affairs Is Headed with Your Medical Affairs Leadership Peers from China + Global
China Medical Affairs Summit focuses on quality of audience- not quantity, by specifically aiming for a group of around 125 attendees from Senior Management to Medical Heads. We believe this focus will ensure that the discussion at the Summit is high-level, strategic and forward-thinking.
For 2019, we are pleased to partner with Medical Affairs Professional Society (MAPS), the world's leading non-profit organization dedicated to supporting the Medical Affairs function across all different levels of experience and specialties to engage, empower and educate.
Register now and join us for MAPS' first event in China and tap into the collective intelligence of the global MAPS community, enabling you the opportunity to connect with global and local medical affairs leaders, experience share with peers in a safe environment and build cross-industry standards and guidance, together.
Featuring Keynote and Expert Panel sessions on the hottest topics including:
Medical Affairs 2025: Excelling in the Midst of Dramatic Change
The Future of Medical Affairs as a Strategic Partner Across the Lifecycle
Big Data and Its Impact on "Smart" Evidence Generation
Medical Insights: What Are They and How Do We Make Them Useful?
Digital Scorecard: Measuring Our Success in Effectively Embedding Digital Capabilities
Pre-Summit MSL Workshop & Patient Centricity Forum:
The MSL Role 3.0: Continued Evolution from Supporting to Leading Role
"Talk the Talk, Walk the Walk": Walking the Patient-Centric Talk
MAPS' Standards & Guidance Documents in the following areas will also be presented for the first time in China:
Strategic Planning in Medical Affairs
Scientific Communications Platforms - Best Practices for Medical Affairs