The Premier Event Focused On Next Generation Medical Affairs in China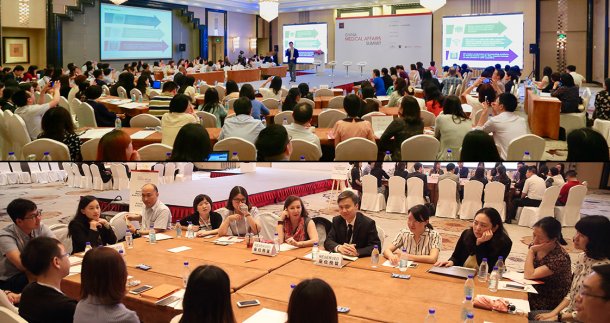 Top 5 Key Features for 2017!
1. "MSL Society Day"
A full day of MSL-related hot topics will be hosted by "The Medical Science Liaison Society," the most prominent non-profit organization in the world dedicated exclusively to advancing the global MSL profession. Global and local insights will provide attendees with the "world" view
2. First-Time Coverage on Biosimilars!
Biosimilars: Is Medical Affairs Support Needed?
What and where is the value of medical affairs for biosimilars?
How do we go about developing a medical strategy for biosimilars?
How do we regulate off-label use for biosimilars?
Will China follow global trends in biosimilars or will it go its own path?
3. "Meet the KOL and Patient Advocates" Special Session
This exciting new session will feature top KOLs and a major China Patient Advocacy group. Our expert moderators will ask candid questions to help gain deep and valuable insights into their thought process and how they view collaborations with medical affairs teams.
4. Internal Partnerships Town Hall Session
Industry experts from translational medicine, clinical, commercial, market access, regulatory and patient advocacy will come together on stage to candidly discuss the benefits and challenges of working together with medical affairs teams in a unified way across the lifecycle of medicines.
5. Clinical Focus Workshop: "Statistics for Non-Statisticians: Design & Analysis of Interventional Clinical Trials & Non-Interventional Studies"
In a refined and updated version of last year's standing room only workshop, our workshop leaders have designed the workshop specifically for medical affairs teams to comprehensively cover:
Clinical Trial Design- Rational & Concepts
Statistical Principles on Clinical Trials
Design & Analysis of Non-Interventional Studies